Masterpieces From Fukuda Art Museum
On 1 October 2022, the Fukuda Art Museum will celebrate its third anniversary.  To mark this occasion, the exhibition introduces a number of masterpieces representing the museum as well as a number of treasured collections, mainly modern paintings, which have never been shown to the public before.

Speaking of modern paintings, the museum has so far organised special exhibitions focusing on the Kyoto school of painting, including Takeuchi Seihō and Uemura Shōen, and the Tokyo school of painting, including Yokoyama Taikan and Hishida Shunsō.  This exhibition features works by Murakami Kagaku, Irie Hakō and Ono Chikkyō, who were not satisfied with existing Japanese-style painting and founded the Kokuga Sousaku Kyōkai (The Association for the Creation of New Japanese Style Painting) in search of a new creative outlet.
Many of the masterpieces by artists such as Kayama Matazō, Takayama Tatsuo, Sugiyama Yasushi and Akino Fuku, who broke new ground in the genre of Japanese painting after the Showa era, will be exhibited for the first time.  Among these, the scale and solemn atmosphere of Sugiyama Yasushi's large painting "Jihikō" (Light of Mercy), which is being exhibited for the first time in 35 years, will overwhelm visitors with its scale and solemnity.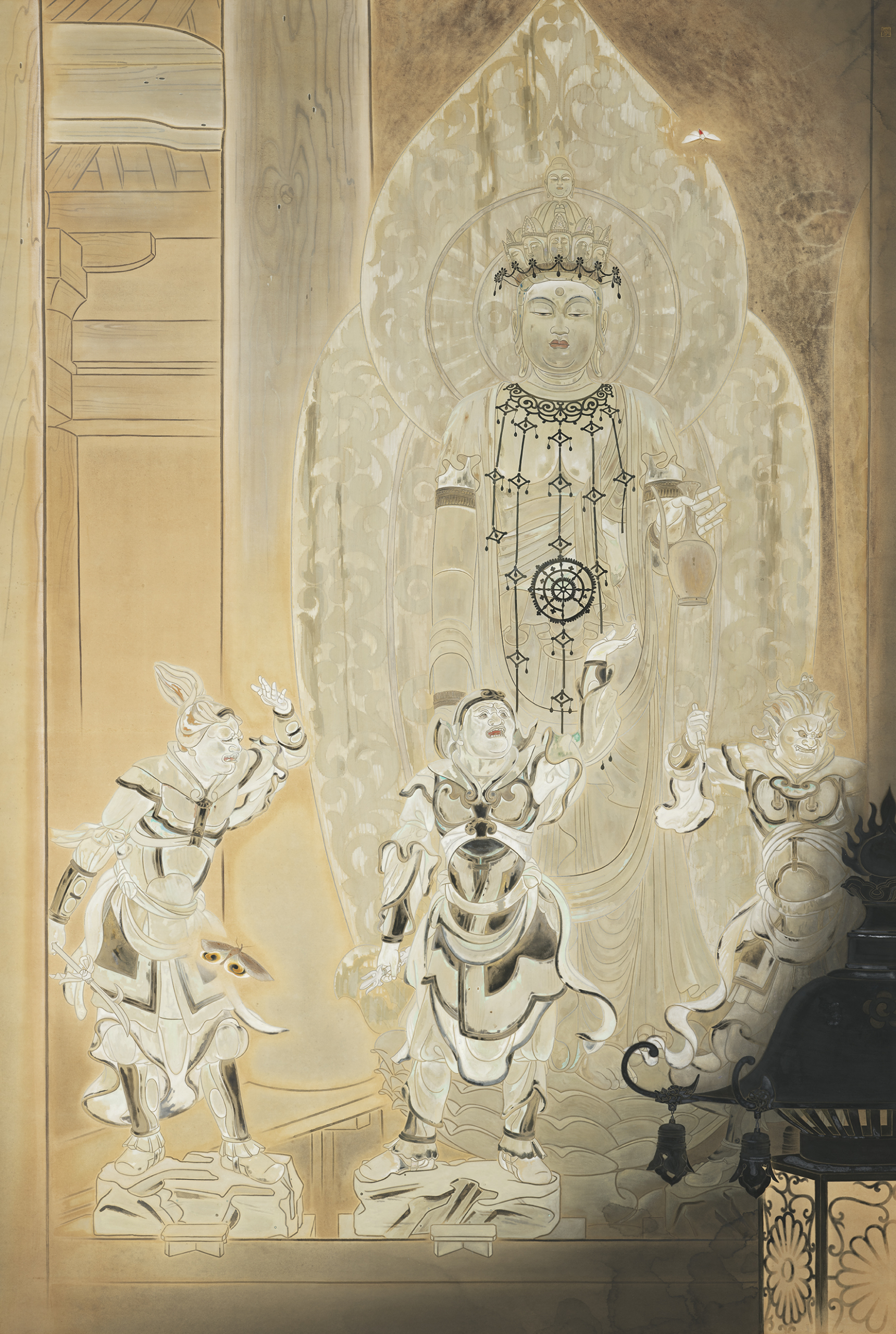 In addition, 13 prints and five original drawings that accompanied the 18-piece collection of works by Chikamatsu Monzaemon , Daichikamatsu zenshu (The Complete Works of Chikamatsu), published in 1923, will also be on display. We hope you will enjoy this new aspect of the Fukuda Art Museum through these masterpieces, carefully selected from a collection of approximately 1,800 items.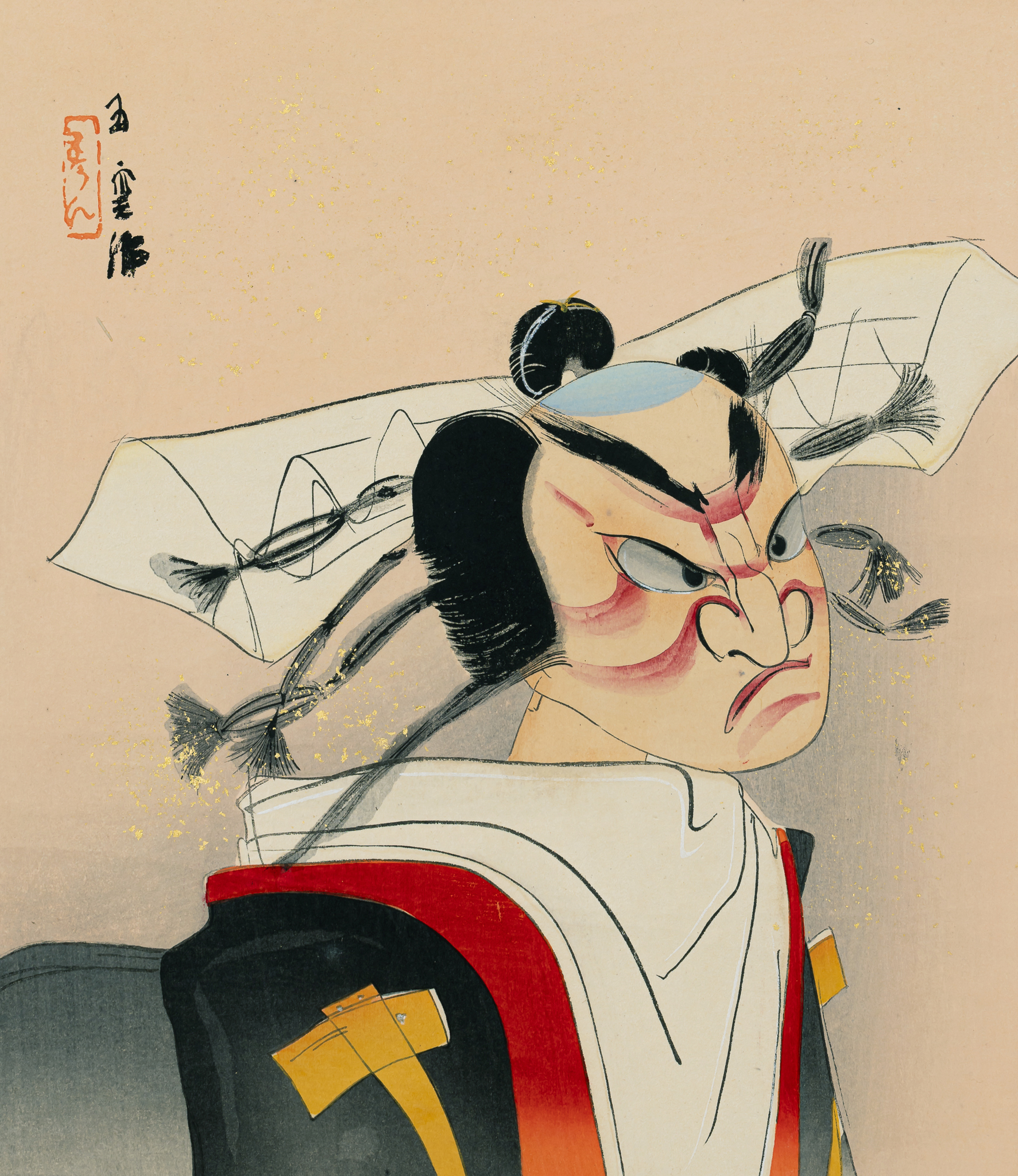 Exhibition Overview
Title

Masterpieces From Fukuda Art Museum – Commemorating the 3rd Anniversary

Duration

July 16 (Sat.) 2022 to October 10 (Mon.) 2022
 1st period : July 16 (Sat.) 2022 to August 29 (Mon.)
 2nd period : August 31 (Wed.) to October 10 (Mon)

Opening Hours

10:00 am – 5:00 pm (last entry 4:30 pm)

Closed

Tuesday

Entry Fee

General / University student: ¥1,300 (¥1,200)
High school student: ¥700 (¥600)
Elementary / Junior high school student: ¥400 (¥300)
Disabled person and up to one helper: ¥700 (¥600)

<Combo Tickets with Saga Arashiyama Museum of Arts & Culture>
General / University student: ¥2,000
High school student: ¥1,000
Elementary / Junior high school student: ¥550
Disabled person and up to one helper: ¥1,000

* Prices in parentheses are for groups of 20 or more.
* Free for preschool children

*If you purchase an online ticket of the Fukuda Art Museum, you will get a discount for the entry fee of the Saga Arashiyama Museum of Arts & Culture. Therefore, you can enter both museums as the same price of the combo ticket.

Organizers

Fukuda Art Museum & Kyoto Shimbun