The Age of Seiho : A Painter Who Depicts the Smell
Takeuchi Seiho:  Leading Figure of the Kyoto Art Circles of Painters 

Takeuchi Seiho (1864-1942), a genius of Japanese style painting, emerged from Kyoto, the city which has nurtured the traditional culture for more than one thousand years.
After the Meiji Restoration, Kyoto was devastated due to the fire of war that burned down the central area in the end of Edo period.  The move of the Emperor Meiji's residence to Edo even accelerated the depression.  During such times, Seiho learned the technique of Japanese paintings from the Shijo school which had been the mainstream since the Edo period, and then he acquired other traditional painting styles from Maruyama school, Kano school and Nanga (literati painting.) Furthermore, he hungrily adopted the state-of-the-art elements from Western painting and photography, and what he aimed for in the end was "omitting the brushwork."
He did not depict every detail of the object. What is shown on his painting was carefully selected traces of brushwork. Blank spaces inspire people's imagination. Seiho's painting style, which evokes the smell, the sound, and even the humidity of the scene, share the same view with the world of Haiku that he loved for life. 
This exhibition showcases Seiho's popular animal paintings and large-sized landscapes as well as the works of his teacher Kono Bairei and his colleagues who were reputed as "big four," and the works of his students with various individualities.

We hope you will feel the breath of the era in which Seiho ran through, here in Saga Arashiyama where his atelier used to be located.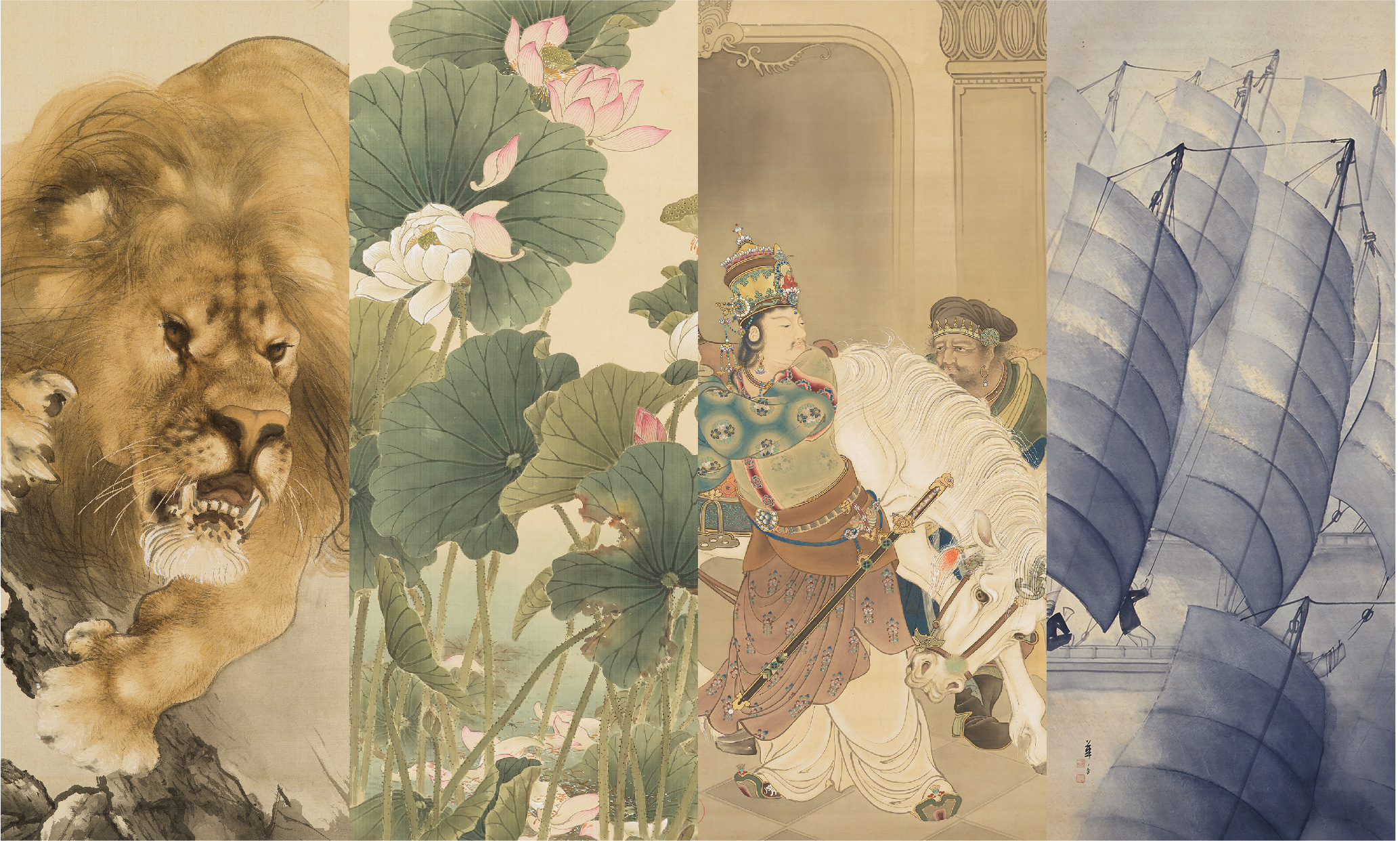 Exhibition Overview
Title
The Age of Seiho : A Painter Who Depicts the Smell
Dates
March 1 (Mon.) 2021 to April 11 (Sun), 2021
    1st Period: March 1 (Mon.) to March 22(Mon.)
    2nd Period: March 24 (Wed.) to April 11 (Mon.) 2021

*We might be able to start earlier if the state of emergency is lifted for Kyoto prior to March 7.
 Please refer to our website or official Twitter for the latest update. 
Opening hours
10:00 am – 5:00 pm (last entry 4:30 pm)
Closed

Tuesdays

Entry fee

General / University student: ¥1,300 (¥1,200)
High school student: ¥700 (¥600)
Elementary / Junior high school student: ¥400 (¥300)
Disabled person and up to one helper: ¥700 (¥600)

* Prices in parentheses are for groups of 20 or more.
* Free for preschool children

Organizers
Fukuda Art Museum, Kyoto Shimbun