Taikan & Shunso – Tokyo Art Circle of Painters –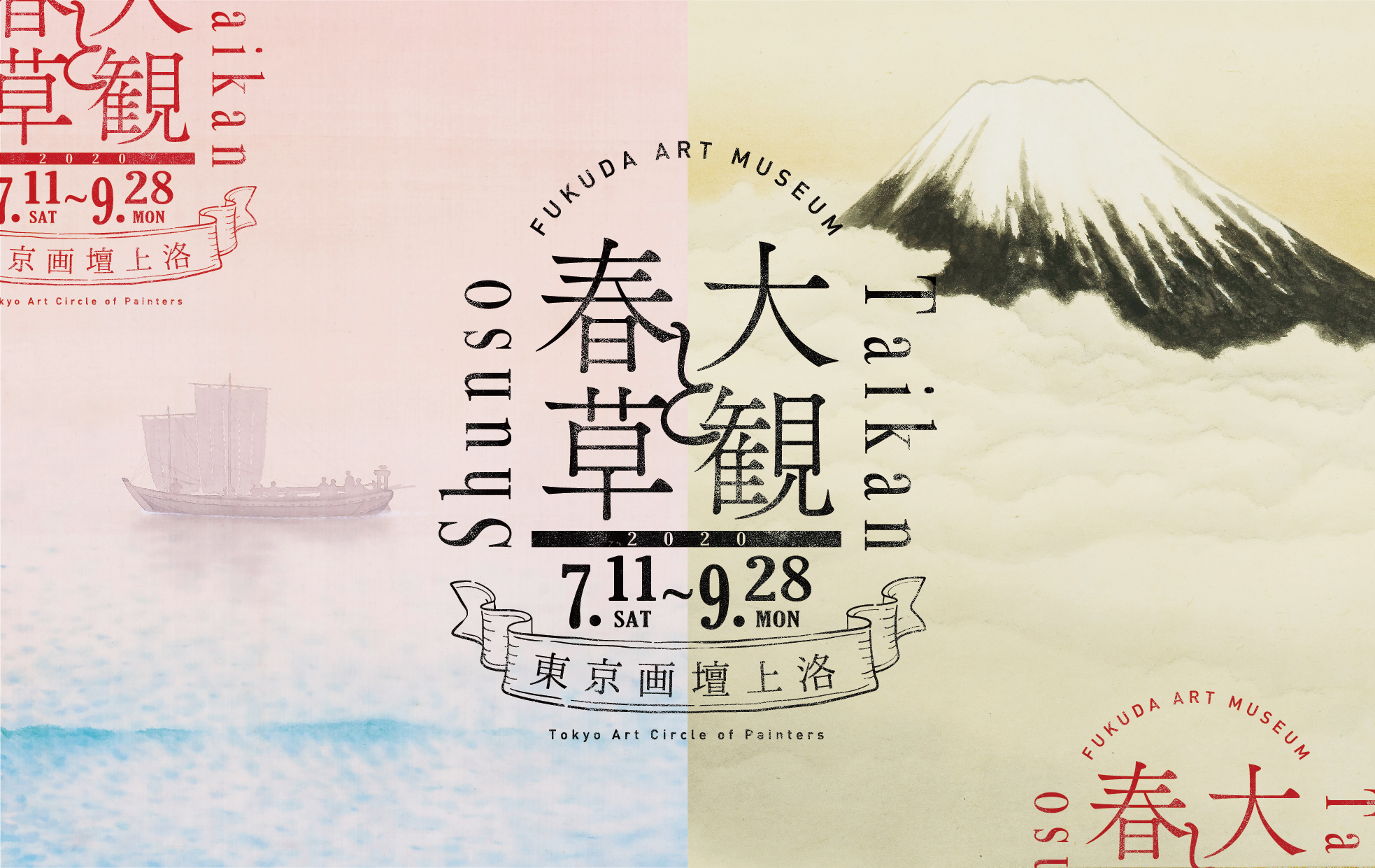 "We were always together whenever we went out" (Yokoyama Taikan)
Anyone would think of Yokoyama Taikan, when it comes to modern Japanese painting.
Taikan is regarded as a 'gold medalist' of Japanese painting. His name reminds anyone of us his works depicting Mount. Fuji, which has very strong presence in our mind.  However, his style of painting did not earn public acceptance at first.  Instead, his works were too novel for many people to understand and were criticized for destroying the tradition. However, with his best friend Hishida Shunso,  Taikan immersed himself in study of western paintings as well as ancient Japanese paintings such as Rimpa school and established brand-new style.
Taikan was said to be emotional and passionate, whereas Shunso was cool and intellectual. Although they had quite opposite personalities, they became very good friends when they first met at the art school. They often went out for sketching together.  Taikan even asked Shunso to go abroad together for art studies.
They shared joys and sorrows and together developed their skills.  However, Shunso suffered from an eye disease and passed away when he was merely 36 years old.
In this exhibition, we focus on the firm friendship and journey of these two talented painters. 
Tokyo Art Circle of Painters, which innovated the style of Japanese Painting during the hard days of Meiji era
The Fukuda Art Museum has a fair amount of the works depicted by the painters who belonged to the Tokyo Art Circle of Painters.  We exhibit about 30 works of Taikan and 20 works of Shunso as well as the paintings of Shimomura Kanzan and Kawai Gyokudo who were from the Japan Art Academy.
Please enjoy the fine arts depicted by the painters from Tokyo, here at Arashiyama, Kyoto.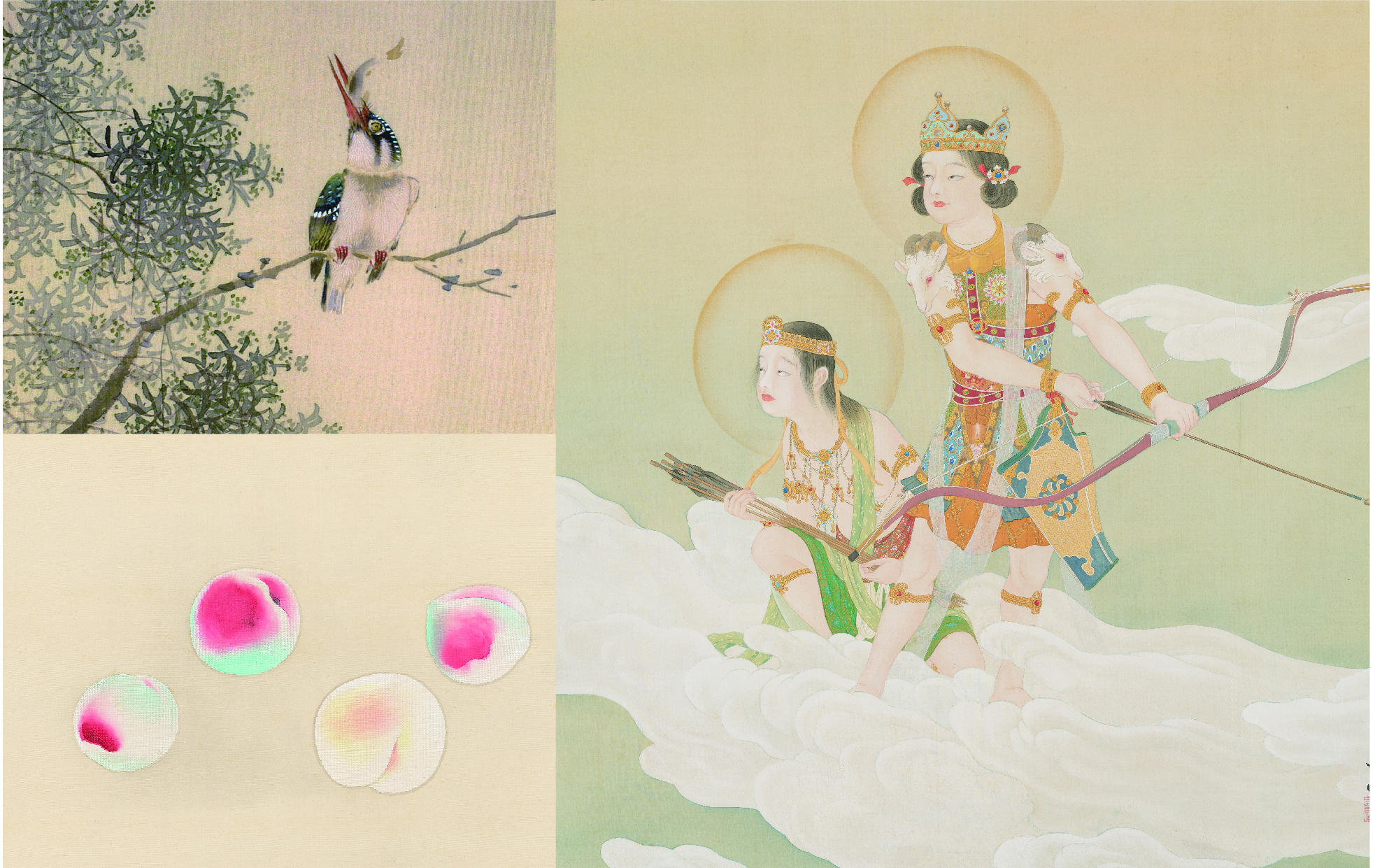 The Secret of Japanese "gemlike" Paintings
You might not be familiar with Japanese traditional paintings, compared with the modern art.
However, you would be surprised at their delicate beauty if you actually saw them.
In our panorama gallery on the upper floor, you will understand how they are depicted using colorful and precious pigments.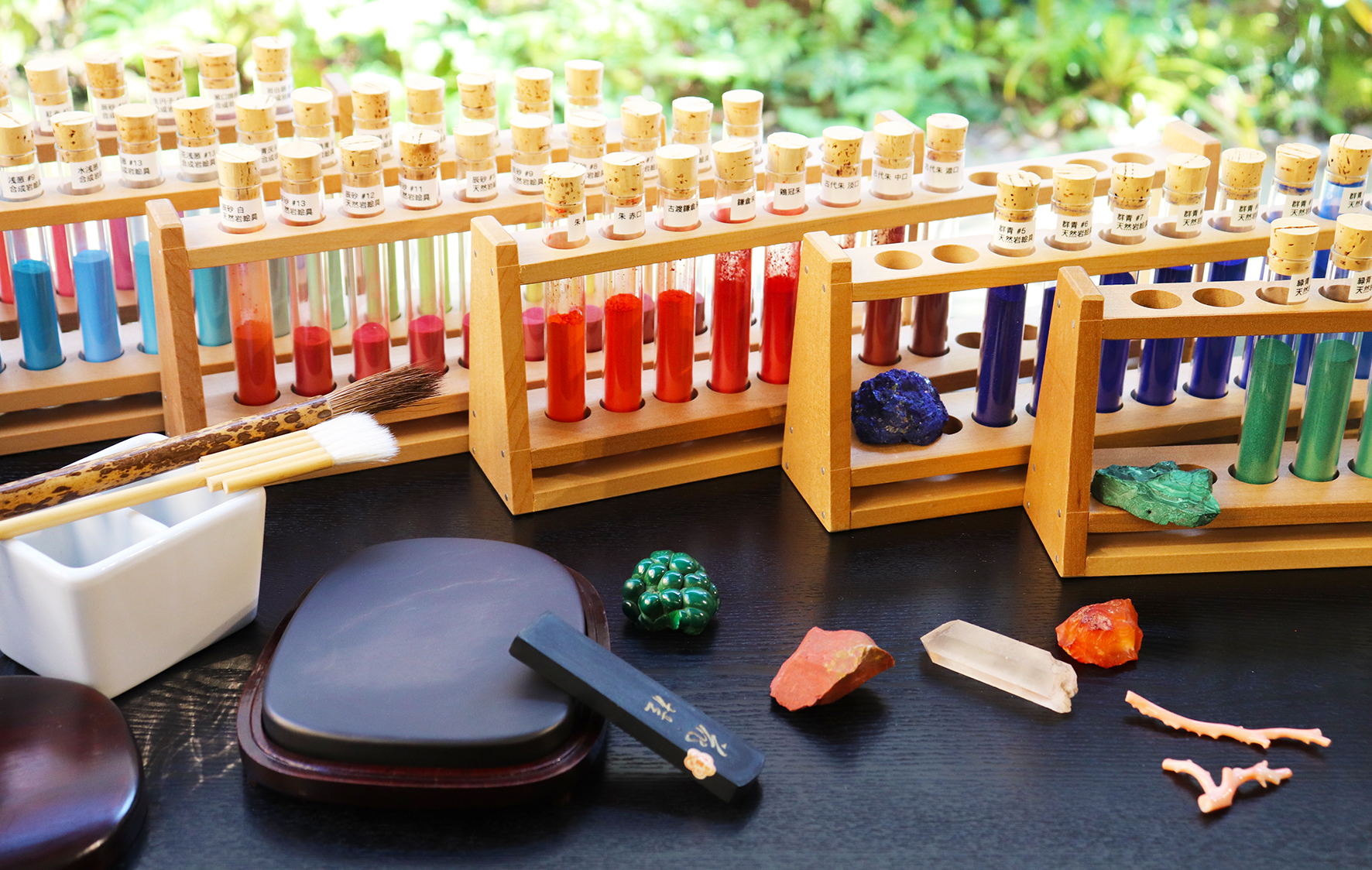 *We might change the contents of this exhibition.