"Cat Face Here" Cardbord Cutout Now Available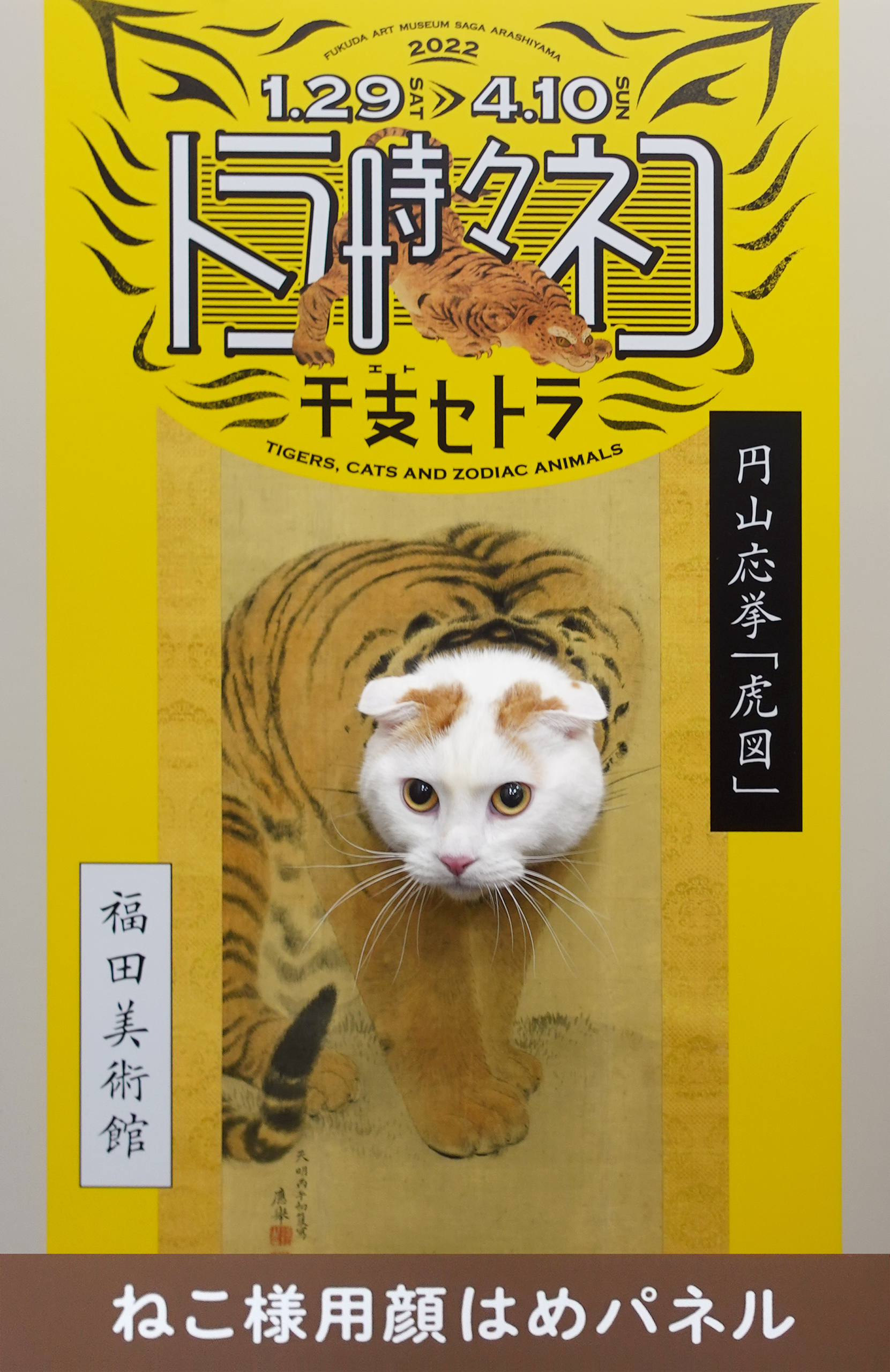 Now we set up this "Cat Face Here" cardboard cutout at the entrance of the Fukuda Art Museum during the "Tigers, Cats and Zodiac Animals" exhibition. If your cat can go out for a walk with a cat leash, we welcome your visit to the entrance.  For most of the cats prefer indoors, we provide the similar image so that you can download it at home and try.  Please take a photo of your cat with this cutout and upload it to your SNS accounts with "#fukudaartmuseum" hashtag to get some benefits as follows;

1. If you purchase Fukuda Art Museum online discounted ticket in advance, you will get a postcard of this tiger painting (Tiger by Okyo Maruyama)
2. If you purchase a ticket for the day of your visit at the reception, you will get a discount (100 yen).

Please show your post and another photo of your beloved cat at the reception. We welcome dogs, humans and other small animals.
This campaign ends as of April 10th.
* We are afraid that it is not allowed to bring your pet in the museum. Please get a benefit next time you visit.
** Even though your cat is used to go out, we recommend you to use a leash when you take a photo.

↓We provide "Cat Face Here" paper for home. Please feel free to download it from  here and enjoy!