Reopens from May 23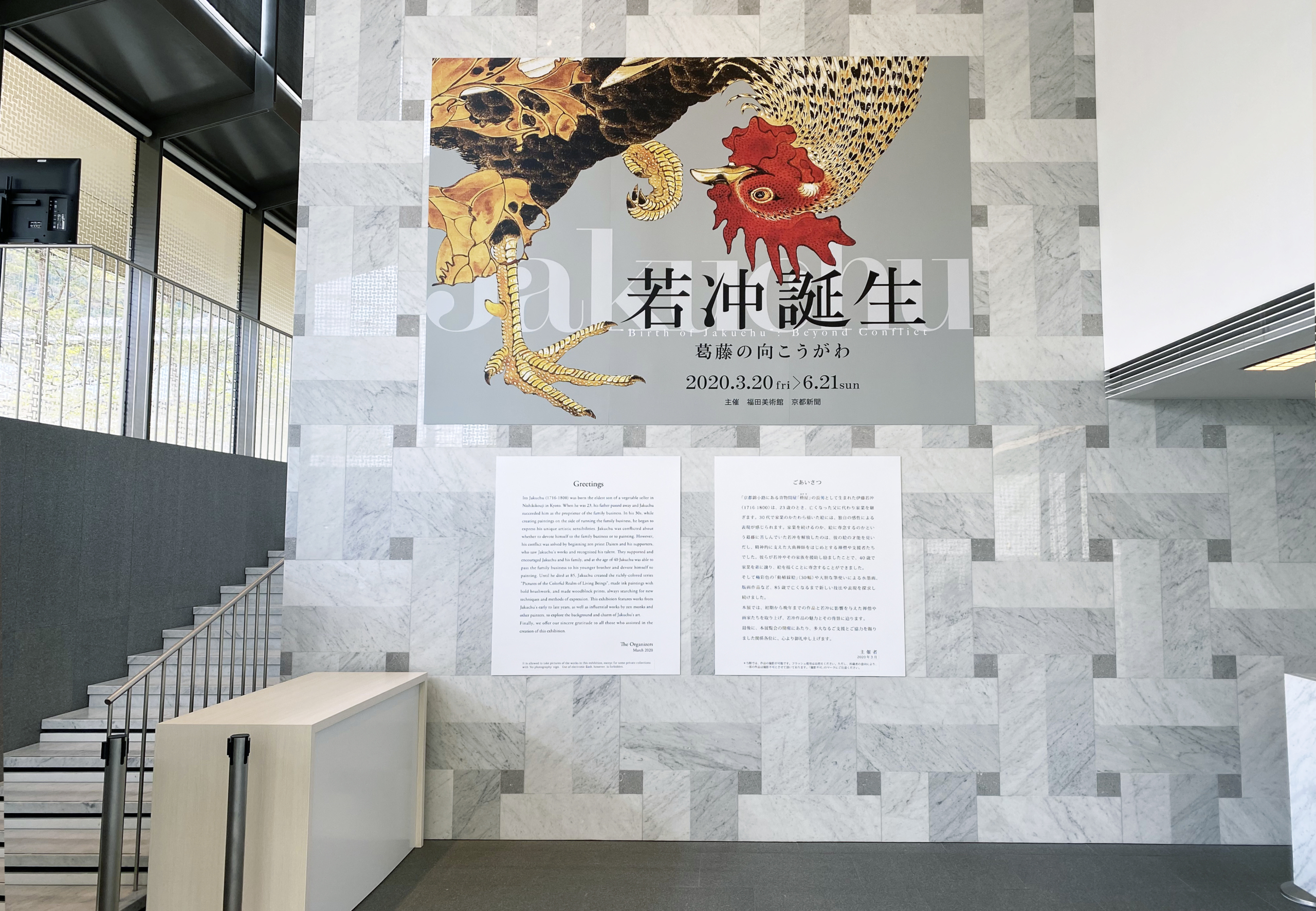 The Fukuda Art Museum will be reopened from Saturday May 23, as Kyoto prefecture loosened business restrictions affected by Covid-19.
We continue to exhibit "Birth of Jakuchu : Beyond Conflict" and extend its duration.
"Birth of Jakuchu" New Duration: May 23 (Sat) – July 26 (Sun)


We will take required actions to avoid infection of Covid-19 based upon the guideline provided by CIMAM.
We greatly appreciate your cooperation for the following requests from us.

●Please wear a mask or cover your month with a relevant item when you visit the museum.
●Please note that we take your temperature at the entrance. We will ask you to leave if your temperature is above 37.5℃.
●We ask you to provide your contact information, which will be kept for 2 weeks. We will abandon it unless unless a Covid-19 patient cluster is identified. 
●We might provide your contact information to the government if it is necessary to avoid infection caused by the cluster identified in the museum.
●Please keep a distance at least 1-meter between each visitor.
In addition, we strongly recommend you to purchase tickets in advance at our online ticket sales site.
The Fukuda Art Museum Official Online Tickets

<Extension of the Membership>
Your membership is extended for three months, as our apology for your inconvenience caused by our temporary closure.
Please bring your membership card at the reception desk at your convenience.

We look forward to seeing you again soon. Thank you very much.